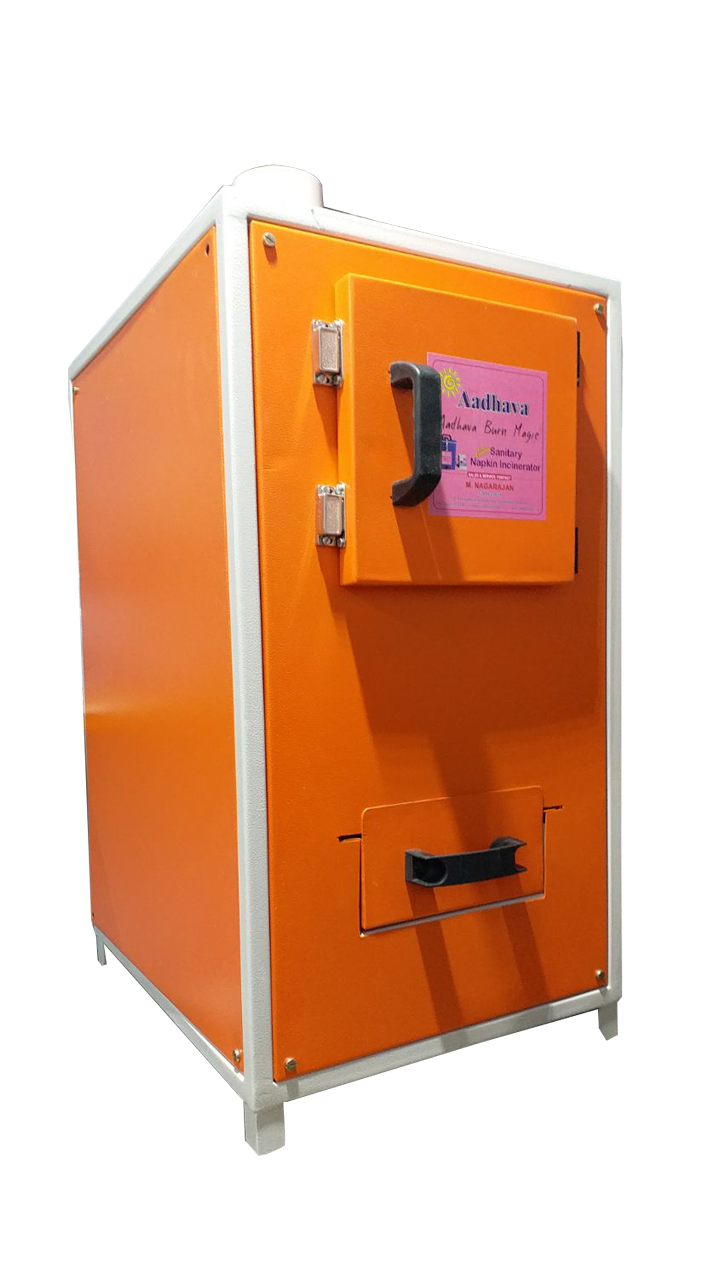 ABM Diaper Burning Disposal Machine
By using this ABM Diaper Burning Disposal Machine, easily destroys the used Baby& Adult diaper by hygienic and eco-friendly method
Sanitary Napkin Destroyer
We are manufacturing and supplying of Sanitary Pad Burning Machine. The disposal of the Sanitary Napkins has been a very common problem.
Automatic Sanitary Napkins Vending Machine
Immediate access to napkins anytime of the day to meet
menstrual emergencies.
About Us
Sir Adhava Power Industries is specialized in research and development that focus mainly on manufacturing wide range of eco-friendly hygienic products with international quality like Baby Diaper Incinerator, Adult Diaper Incinerator, Sanitary Napkins Vending Machines and Sanitary Napkins Destroyers.

Our Mission and Vision
Mission
Our mission is to become the number one manufacturer and supplier of hygiene, eco-friendly and waste management products.We achieve these by encouraging research, constant upgrading of the products based on customer's need and timely customer service.We strive for customer satisfaction and process excellence..
Vision
Our vision is to provide a high quality products and timely service to the customer's as they are our greatest asset. We believe that our customer deserve not only quality products but also the peace of mind that comes with full service. We achieve this through our products and services following the best business practices